Pressed Panda: Limited Edition Linoprint RED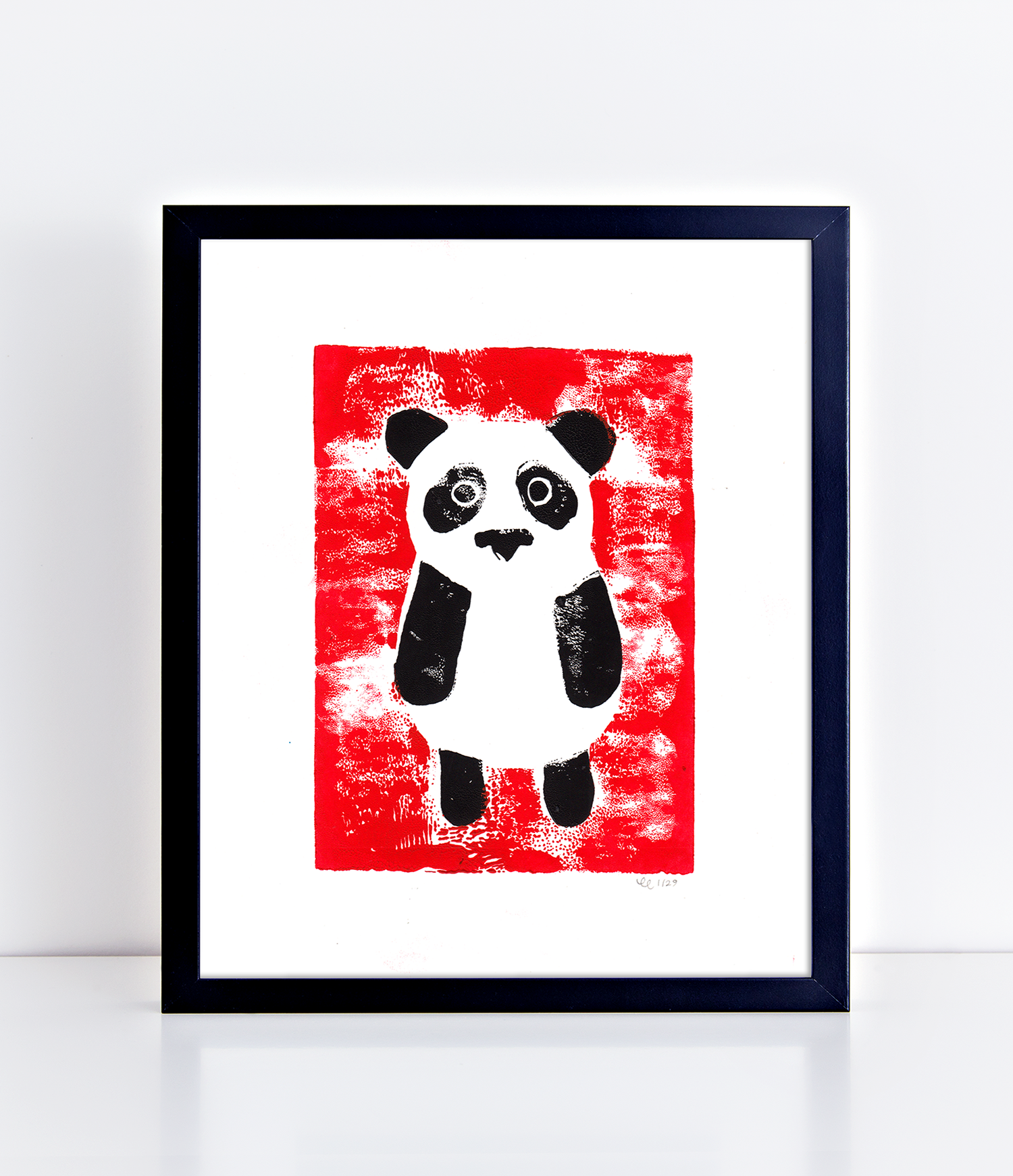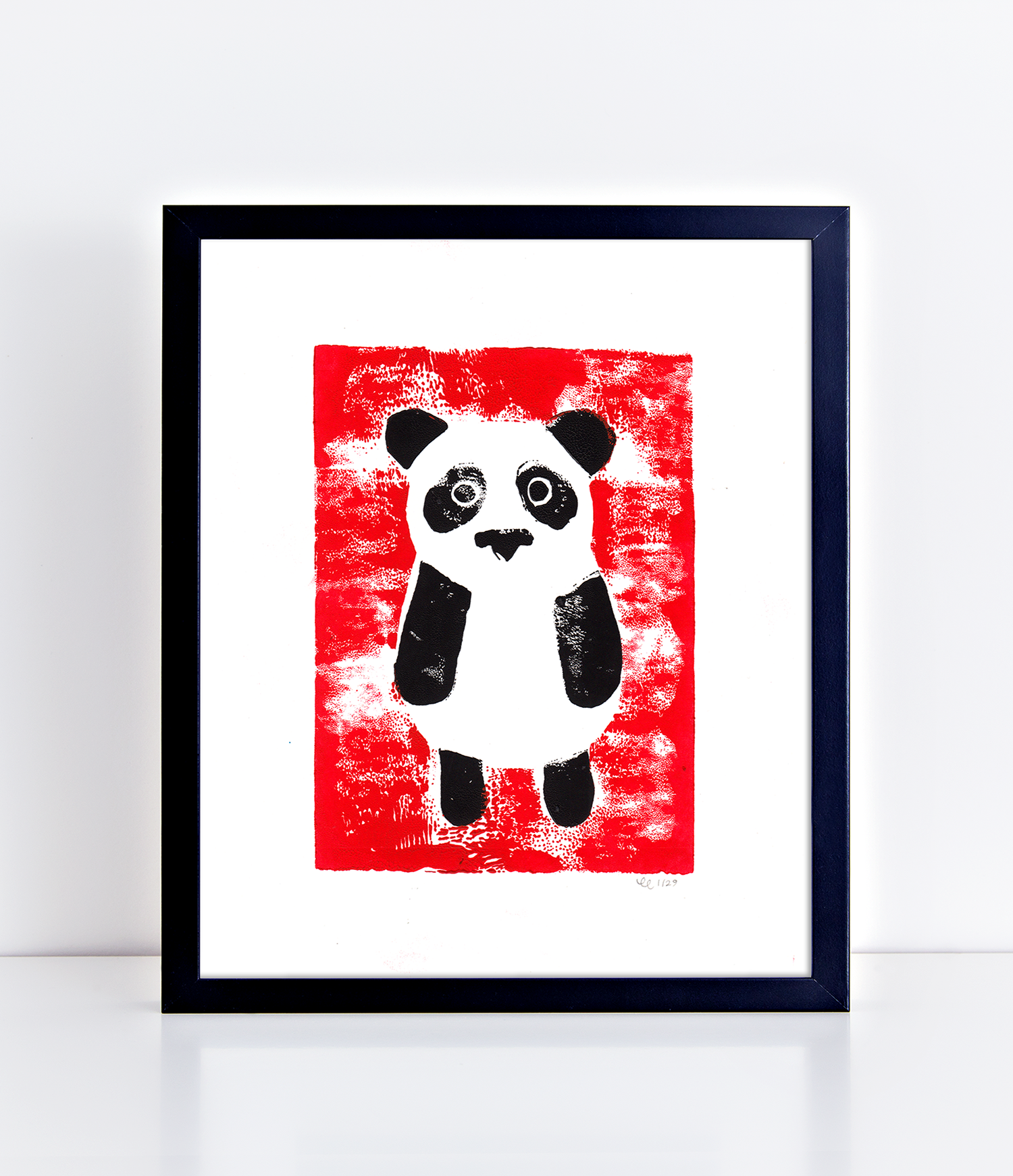 Pressed Panda: Limited Edition Linoprint RED
Limited edition lino-cut print. 2 color.
Only 29 hand pressed pandas made.
Each piece is signed and numbered.
8" x 10"
Frame NOT INCLUDED.
Each panda is a hand pressed linoprint, therefore no two are alike. Yours may look a little different as the pressure applied with each print varies resulting in a unique piece that is just yours. View photos of the process at my blog.

The Pressed Panda was created as part of my 2016 Critter of the Week Project.

PRICE INCLUDES SHIPPING.
If you would like to order more than one item please contact me for a reduced shipping rate.

* * *
Purchase does not provide right of reproduction.